Research has shown that peer support facilitates recovery and reduces health care costs. Another critical component that peers provide is the development of a sense of self-efficacy (a belief that you can be successful at a specific task or behavior) through role modeling. Peer specialists assist peers to master various experiences and find meaning, purpose, and social connections in their lives.
Evidence from the research suggests that peer support has the following benefits.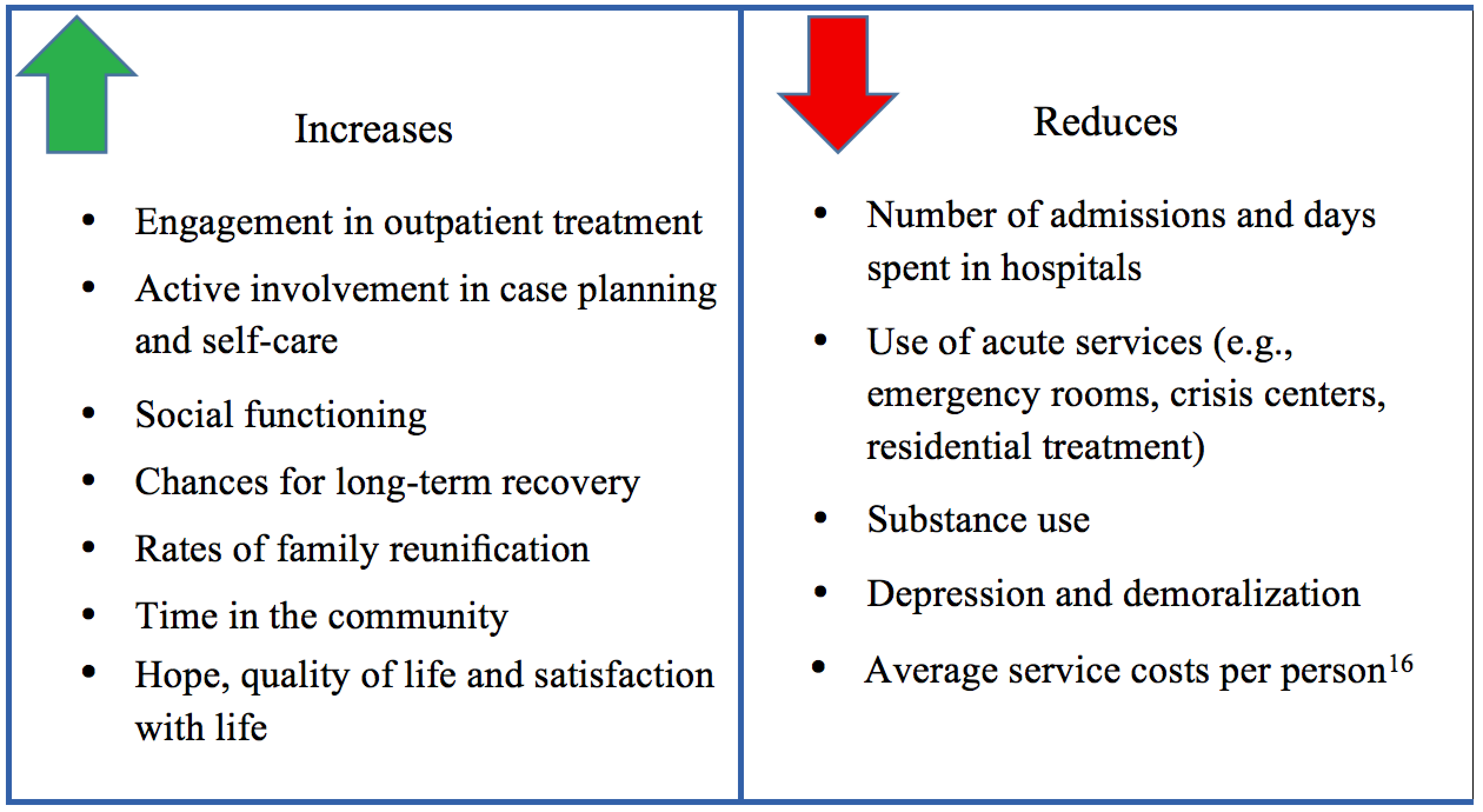 One of the unique benefits to peer support services is the extent to which both parties are helped by the interaction as the recovery of each is strengthened. There is less of a power differential in peer relationships than in relationships with traditional behavioral health professionals because the peer's authority comes from lived experience. The peer's experience of being a service recipient and having navigated his/her own course through recovery is a crucial part of the relationship. Because transforming their own negative experiences often motivates peers, issues of shame and guilt in both people in the relationship are neutralized.
 One of the words most frequently used to describe the value of peer support services is empowerment. This word reflects the emphasis on strengths – the strengths of the client, the peer specialist and the process itself. The benefits received through peer support services greatly improve the quality of life for the client and the client's family and equip them to move through life's challenges from a stronger position.